So here we are...12 days into Lent, the religious practice and preparation of the six weeks before Easter. My Baptist upbringing and denomination doesn't really observe Lent, but I truly see the benefit and need in my own life and Christian walk to use this time in special prayer, repentance, self denial, and focus on the Cross, the sacrifice, and also thanksgiving for my salvation.
I had to really think long and hard about this. Last year, I decided I would give up frozen yogurt and peanut butter. That lasted about a day and half. This year, however, I'm sure turning another year older and having more discipline (ha) had something to do with it...rrrriiiighhhtttt. But I am more determined this year. I know a lot of people who give up a lot more challenging things --gossipping, facebook, instagram, radio, and other foods, beverages, etc.
For me, I had to ask myself what is one particular thing that I do love and that would require a sacrifice of me to give up for 40 days. I am so in love with peanut butter--baking with it, putting it in sandwiches, crackers, cookies, ice cream, and just straight out of the jar. I tell myself it's the good kind of fat and it's packed with protein and always try to buy the natural kind so I can justify consuming it, but in reality, I know without it, I'd be sure to drop a few pounds and really not miss
out in the grand scheme of things...so here it goes...only 28 more days to go! :/
On Tuesday before Lent began the next day, I did what any sensible addict would do before giving up something for more than a month, I destroyed the remaining
Peanut Butter & Co.
Crunch Time jar in my desk drawer. (Destroyed means inserting plastic spoon and eating the last velvety, crunchy bites
of bliss before tossing it into the garbage and saying goodbye). It was bittersweet, or actually the perfect combination of sweet and salty...oh I must stop now with the descriptions.
Believe me, the thought of having other nut butters besides peanut butter, such as almond butter, cashew, even Nutella have crossed my mind..oh about a dozen times...but I have noticed as the minutes, days, weeks are passing, my craving for the ole pb is fading. Sure, when I went to the frozen yogurt shop yesterday (who just opened up for the season--thank you
Freeze
), I did have to give myself a pep talk upon entering--no 1) pb flavored yogurt and 2) no pb sauce, toppings, candy bar, etc.)
And do y'all ever read/hear something you wished you hadn't? When I found the picture above of the
pb heart with the line through it -- harmful words were typed "no peanut butter," and it popped up
under
this blog
so of course my curiosity got the best of me. And now after reading it I don't know if I'll resume my peanut butter eating lifestyle or not... Other examples would be listening to anything John Tesh or Dr. Oz say. All good for you, I get it and totally agree. It's the follow through and obeying that's hard. Same with the Christian life. We know what to do, we know what's right and what's wrong. It's doing the right thing that's hard sometimes though.
I might have dramatized this Lent scene a tad in comparison, but I'm feeling good about my choice to give up something that means something to me to instead focus my attention on what the Lord wants
to show me during these 40 days and also turn my attention to the real reason we celebrate Lent and the coming Easter holiday. Do you observe Lent? If so, what do you do and what are you giving up?
This is one of my favorite pictures from St. Patrick's Cathedral in Dublin that I took last November.
In other news:
I've been house hunting, which is not out of necessity thankfully, just getting that fever to have my own place. Sure, I could get an apartment but I really hate the thoughts of the rent money basically being thrown down the drain. No thanks. I want to keep saving and when the time is right and I have peace about it, I know it'll be where I'm supposed to be. Again, all part of the plan. Just hard to see
sometimes. I also have a lot to learn about the whole home owner role and what to look for in buying a home, getting approved for a loan, etc. I find myself looking at my almost one year old cousin, Kase, and thinking "Kid, you have no idea how good you've got it right now!"
But I really am looking forward to having my own place one day and really making it mine. I have my list of criteria nailed down, too.
* 3 bedrooms, 2 baths
* Good size yard
* Within 10-15 years old
* Good neighborhood
* Close to work/within 15 minutes or less
* Not a fixer upper (Ain't nobody got time for that!)
* Large kitchen
* Lots of storage/closet space
I also met with some of our Young Professionals in the area for a little planning on a Cinco de Mayo
event on May 5th. We know our location, just getting sponsors and other details nailed down.Stay tuned!
Friday, my boss and I fed about 600 high school anglers from all over the state in the ASBFA tournament, held on Lake Guntersville. We also fed them breakfast and a light snack at the weigh-in. It was neat because many of them are new to the sport and had never fished Lake Guntersville before. 226 boats launched at Civitan Park and then weigh-in the afternoon. In between launch and weigh-in, I went on a guided nature hike at the
Lake Guntersville State Park.
Their park naturalist, Patti
Donnellan is a great leader and it was a perfect morning for a hike..but I have a feeling the next
couple of days might be rough on the body. Just sayin. The views and being out in nature was so worth it though!
The high school bass fishing weigh-in was exciting to see, especially after a guy from Coosa County caught a fish weighing just shy of 11 lbs. Here is the amazing photo of the fish with some of the others that his teammates caught:
My cousin Hannah invited me to come hear a local Irish family/band
The Sullivans
play Saturday night at
JaMoka's
in Guntersville. Ever since we got back from Ireland, we both are so obsessed with Irish music, movies, etc. I invited my friend Ashley from Grant and we had the best time. We went to grab a quick bite at
The Bridge Cafe
next door. I highly recommend the shrimp and grits. They had live music and it's a great historic venue. We went next door and heard the amazing authentic Irish music from the Sullivan family, including their sweet daughter, Gronya, who taught us some Irish dancing.
They had real Irish
peat
burning, too. The great thing about it was as we were sipping our late night tea and listening to the music, in walks one of the sweet couples we went to Ireland with--Ron and Ann Thomas! We got to meet their daughter Katherine and son-in-law Derek. We had a blast dancing and singing to the Irish melodies. Love those kind of surprises and nights you don't want to end.
In honor of Monday's holiday, I want to make
this.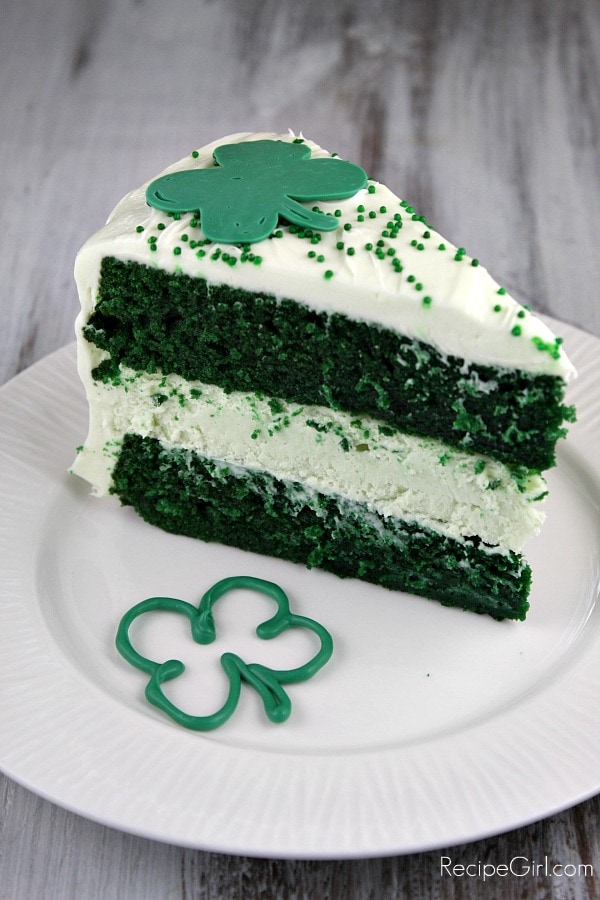 Or anything with Bailey's Irish Cream or splurge on a Shamrock Shake...but in reality, I know I will probably just wear green and eat a bowl of Lucky Charms.
How cool would it be to color Guntersville Lake like they do in Chicago?!
What are you doing/making/baking/eating/drinking/wearing for St. Patty's day?







One of the best days in Ireland last year! We lost count how many rainbows we saw.
Today was a perfect day for naps, movies, and pajamas. This afternoon has pretty much been just that.
Happy new week everyone & Happy St. Patrick's Day tomorrow!